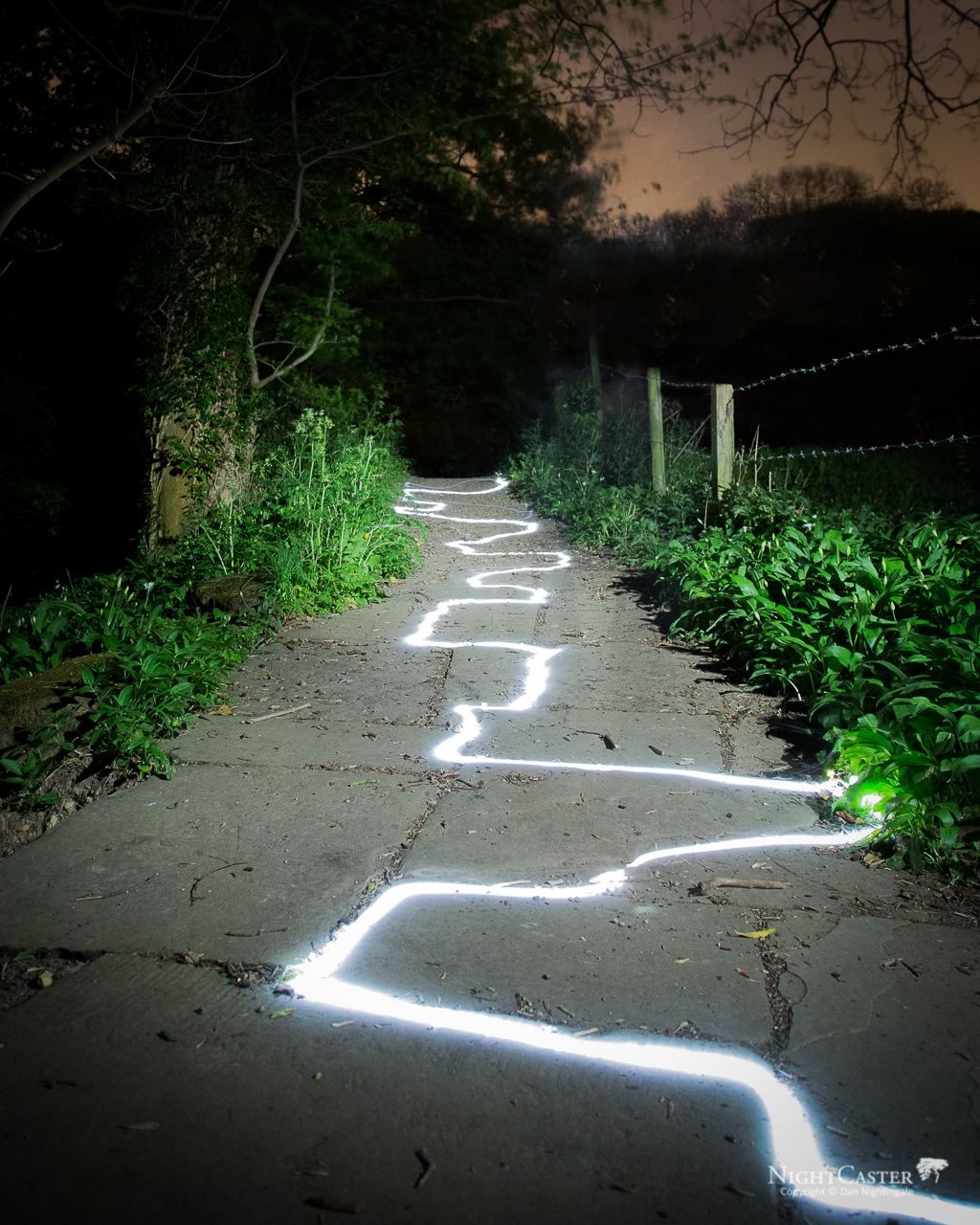 Make Your Own Path
I love these paving slabs and the footpath they are part of. It's such a beautiful part of Ashover.
By attaching my torch to a light stand I was able to follow the cracks and lines between the pavers without getting too much of myself in the image.
I pointed the torch towards the floor rather than at the camera and tried to move as quickly and fluidly as possible while following the lines as close as possible.
Once I was out of the frame a couple of flash strobes were used to light the main scene.