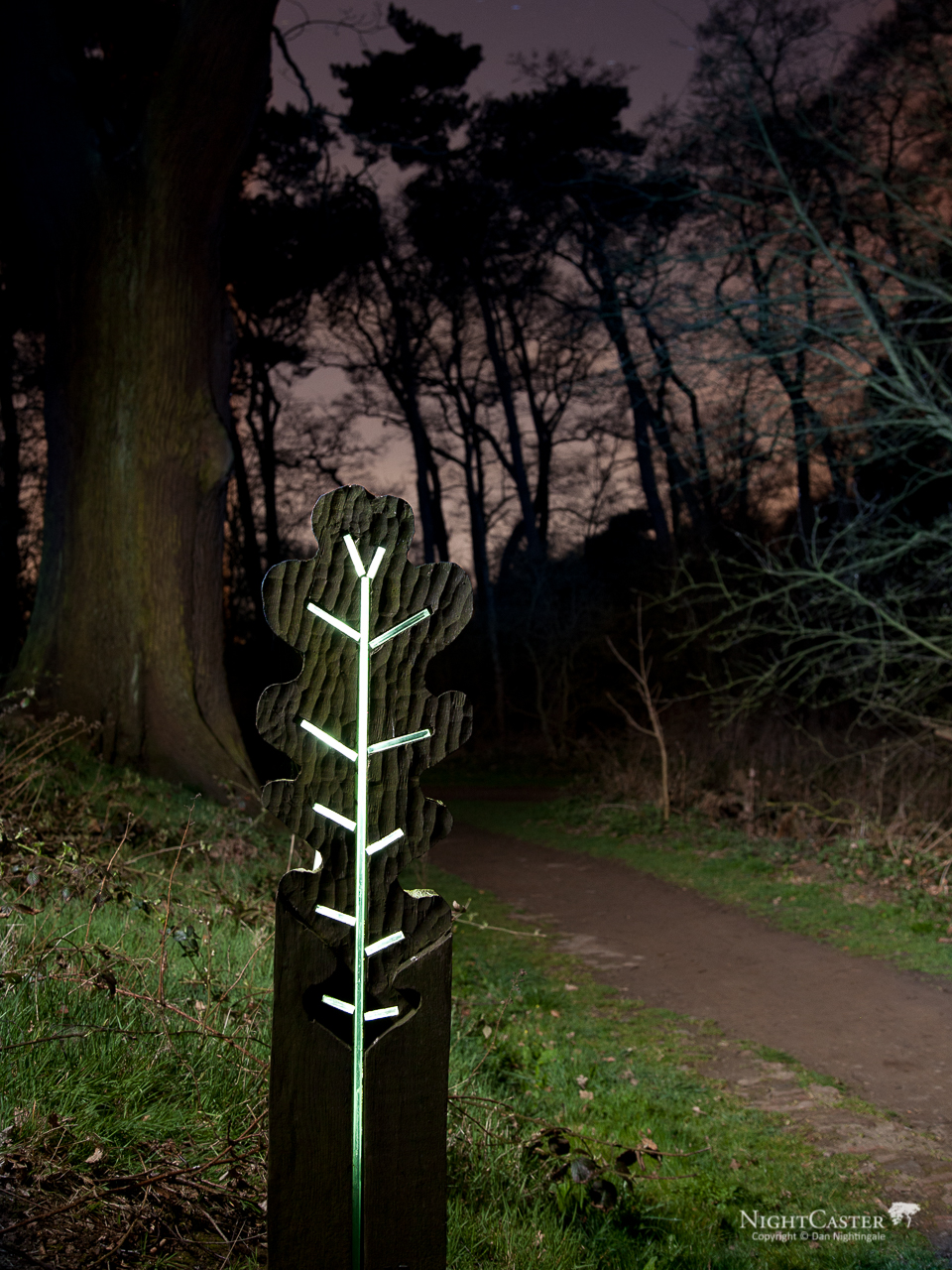 Tree of Light
Located around Hardwick Hall ponds are various carved wooden sculptures and signposts.
This simple sculpture contains strips of acrylic sheet embedded within that reach from one side to the next. These act to channel light through them.
The background was lit with a flashlight and the sculpture was backlit with the same flashlight to light up the acrylic.

50 sec

Shutter Speed

f/4.5

Aperture

400

ISO

35mm

Focal Length

EF24-105mm f/4L IS

Lens

Canon EOS 5D

Camera