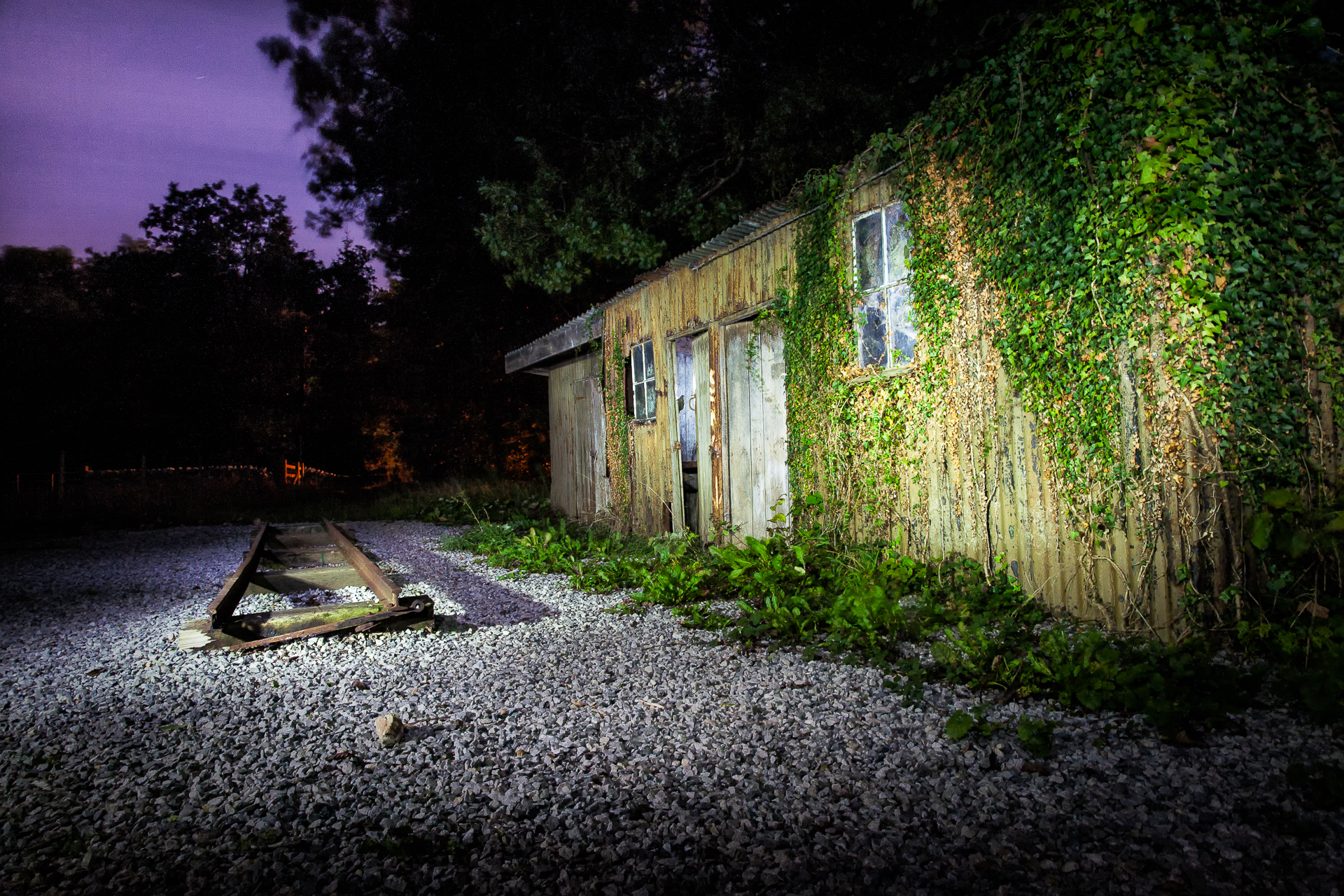 Ashover Light Railway
Located in Fallgate, Ashover, these derelict huts and single length of track are all that remain of this part of the Ashover Light Railway. The railway was closed on 31st March 1950 however a small length remained in place around the Fallgate works and continued to be used until 1968.
The heritage of the Ashover Light Railway is now being preserved by the Ashover Light Railway Society, now based in Rowsley.

Multiple flash strobes were used to light the huts from the inside and a combination of flash strobes and a flashlight were used to paint the exterior with light.

180 sec

Shutter Speed

f/13.0

Aperture

160

ISO

24mm

Focal Length

EF24-105mm f/4L IS

Lens

Canon EOS 5D

Camera