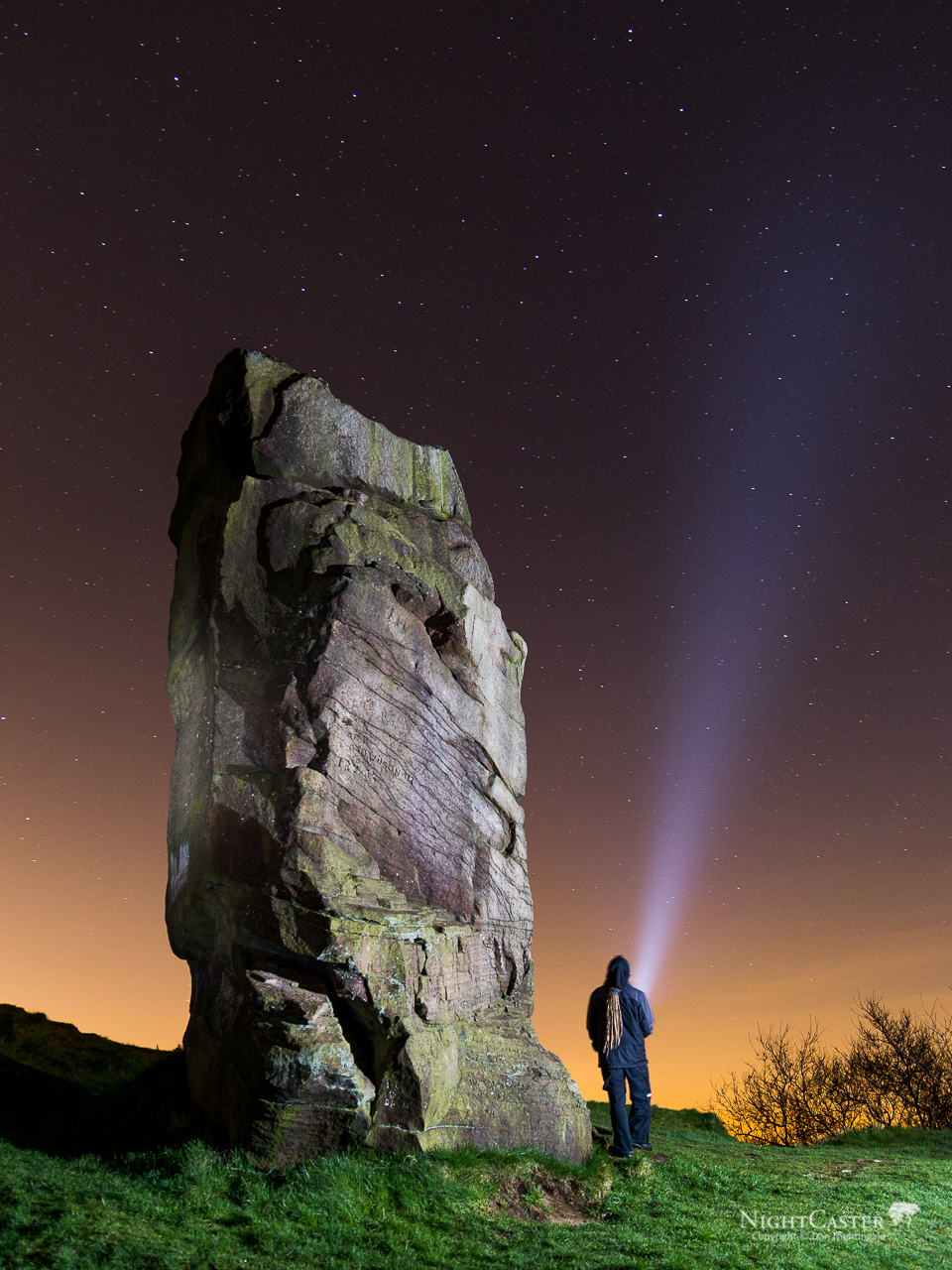 Alport Stone
The Alport Stone can be found just below the summit of Alport Height, near Wirksworth in Derbyshire. The stone itself is over 6.1m (20 ft) high and has a number of recognised climbing routes up it.
I lit this image by placing a couple of remote flashes at different angles to the stone, one off to the right of the frame, about 15 meters away facing the stone to light the scene, and another to the left of the frame and further away than the stone. This was pointed backwards to face the camera and set to a very low power in order to provide some fill light to the darkest shadows cast by the main light.
After setting the lighting how I wanted I realised that the scale of this huge stone was not apparent at all with nothing for reference, so I got out my brightest torch and placed myself in the scene in order to make it much clearer just how tall the Alport stone really is.

26 sec

Shutter Speed

f/4.0

Aperture

1600

ISO

24mm

Focal Length

EF24-105mm f/4L IS

Lens

Canon EOS 6D

Camera