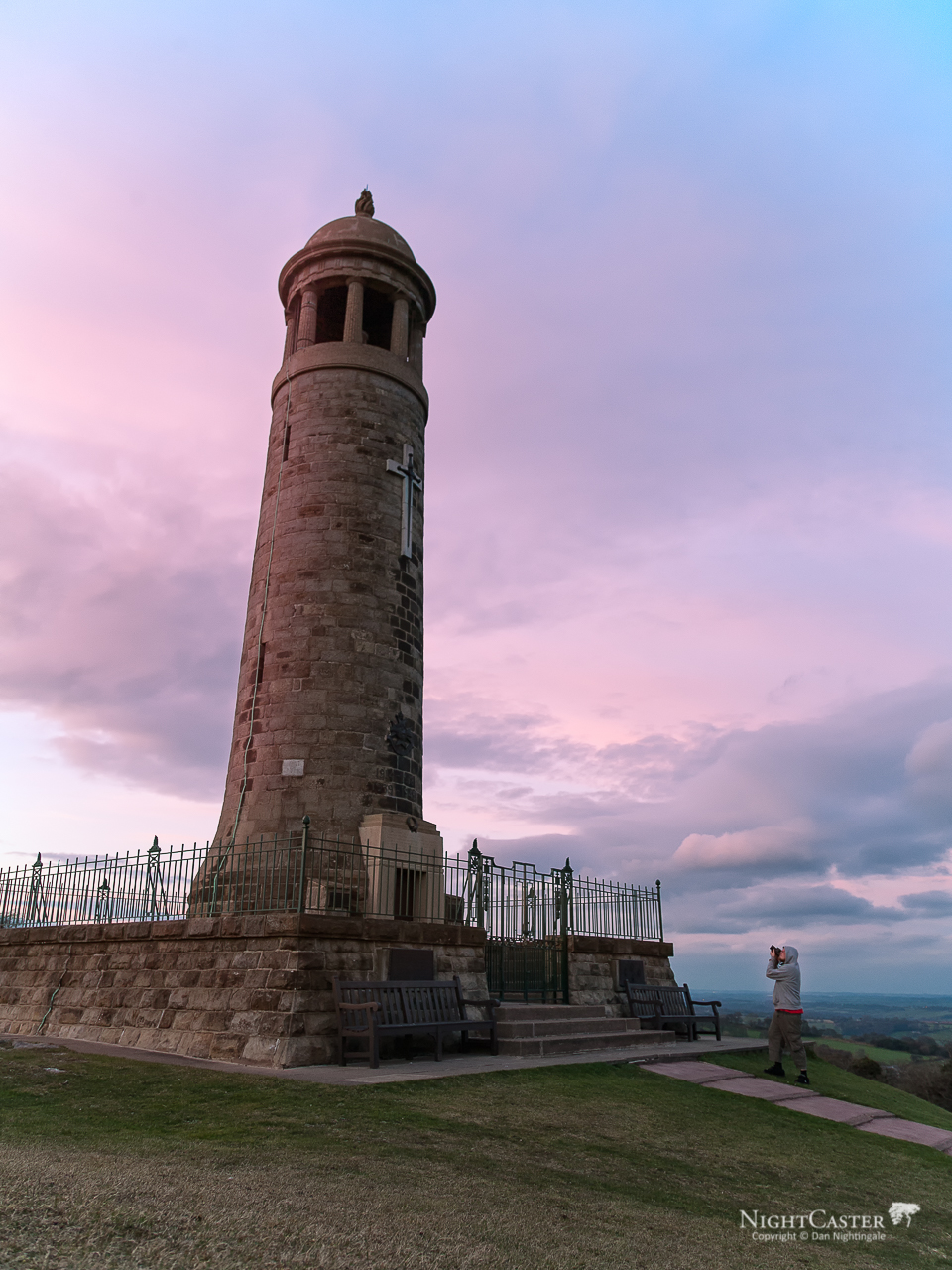 Standing Before the Stand
The memorial tower (also known as Crich Stand) was completed in 1923 and stands to the memory of the soldiers from the Sherwood Foresters Regiment who died in World War I and World War II. The stand is also dedicated to others who have died in service during other conflicts.
A simple image showing my friend as he captures the stand from a different angle.

1/40 sec

Shutter Speed

f/5.0

Aperture

400

ISO

24mm

Focal Length

EF24-105mm f/4L IS

Lens

Canon EOS 5D

Camera